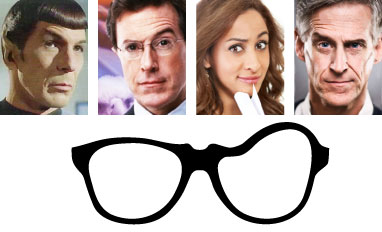 PORTLAND, Oregon April 1 — Thanks to the wonders of 3D printing and our new emotion-sensing software, you can now wear "The Feelings Explainer" on your face.
Pop on these expressive spectacles and show the world what you really feel.
Designer Nancy Wirsig McClure said, "I always wanted that single raised eyebrow, and so did all my friends. But none of us could do it, no matter how hard we tried. However, we're really good at manipulating software. So we put those skills to work to make sure our feelings get communicated."
Version 0.1 supports one emotion: skepticism. Buy today and we'll add other feelings soon!