"How Something Works" or "How To…"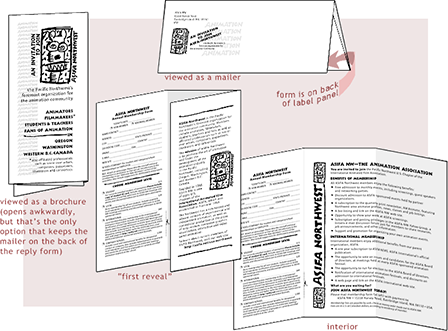 Explaining the panels of a tri-fold brochure.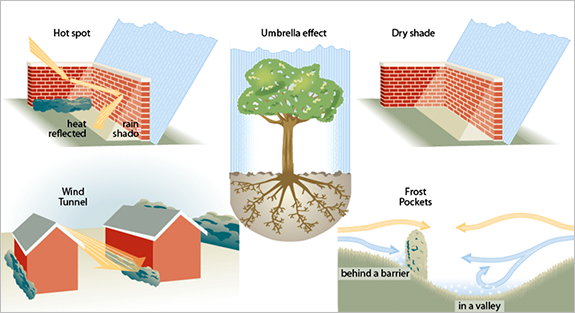 How microclimates are created by barriers to shade, rain and wind.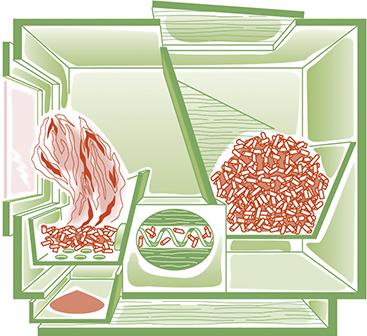 Cross-section of a stove burning pellet fuel.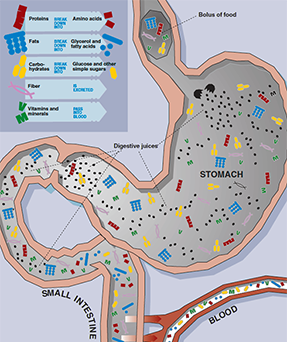 Stylized view of nutrients during digestion.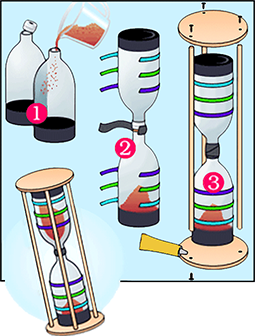 How to make a timer out of beverage bottles.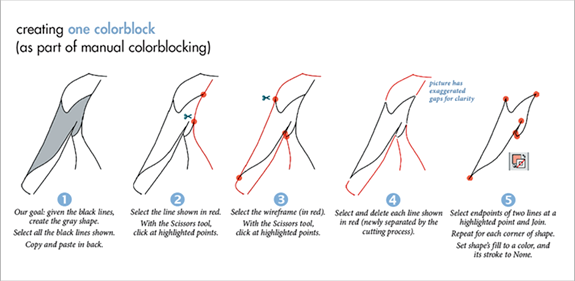 How to use Adobe Illustrator's path tools to achieve a specific result.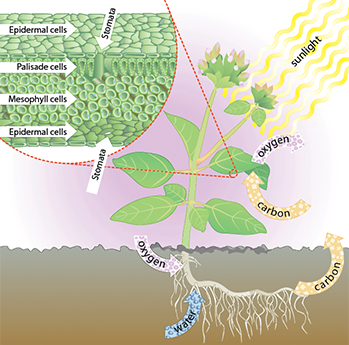 How photosynthesis works.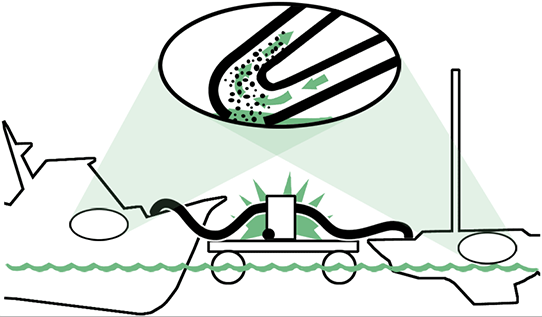 How a bilge cleaning service works.
These images are examples of the design & illustration work of Nancy Wirsig McClure, commissioned by various clients. They are not to be used as clip art.