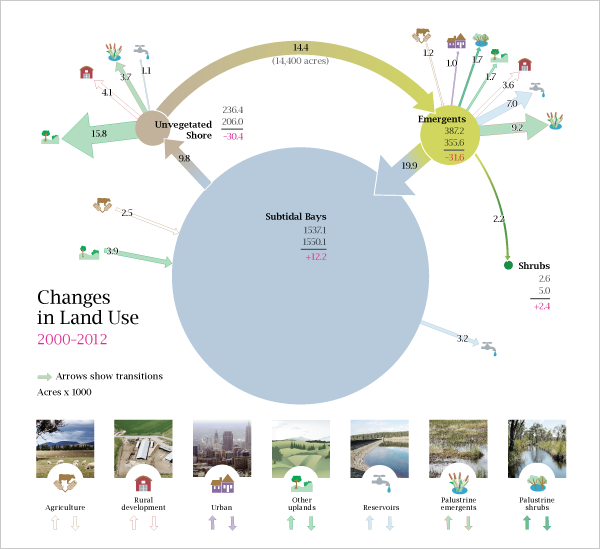 Transitions in land use in a particular place and time interval (a wetlands reserve over twelve years).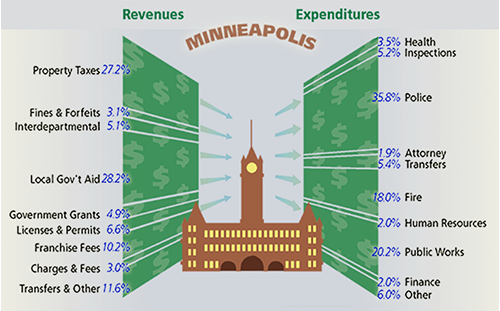 Explaining the city budget to taxpayers.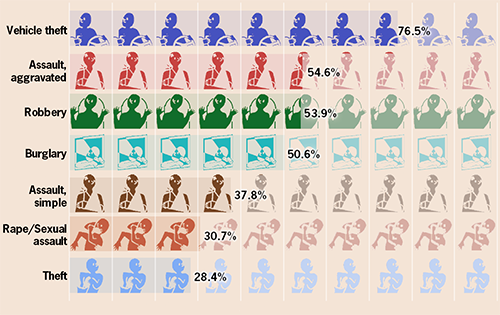 What percentage of crimes are prosecuted? By type of crime.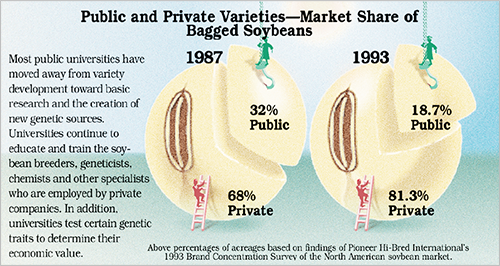 Change in market share.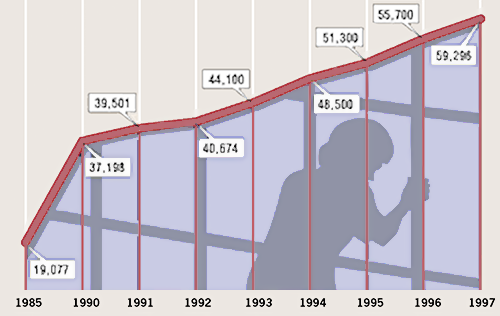 Trends in number of women in prisons.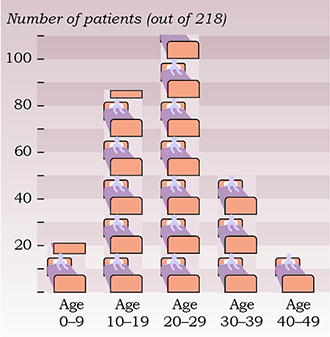 Injuries (requiring hospitalization) by age group.
These images are examples of the design & illustration work of Nancy Wirsig McClure, commissioned by various clients. They are not to be used as clip art.