…Photoshop, Illustrator, InDesign, Acrobat and more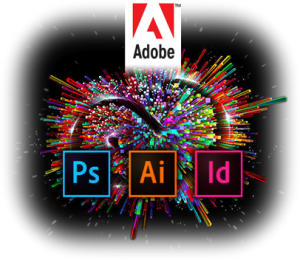 Nancy Wirsig McClure is a Photoshop wiz. She has over 5000 hours of Photoshop experience and another several thousand in Illustrator. She has deep expertise in InDesign for creating print documents and interactive PDFs.
Nancy creates alternatives blazingly fast, and she's always happy to make other people's ideas "come to life" by creating digital graphics.
Nancy has produced final graphics assets for dozens of projects include print, web, presentations, and apps. Her deep technical knowledge about graphics file formats (and the requirements of browsers, IDEs, and print vendors) means that the files are right the first time.
Teaching and Training on Adobe Software
Alongside her design work, Nancy Wirsig McClure has also helped many people learn Adobe software. She brings an "in the trenches" perspective and strong skills in explaining tough concepts.
She founded an Adobe User Group and presented at it frequently.
At various times between 1991 and today, Nancy has:
taught college credit classes on Photoshop, Illustrator, and Digital Page Design — at Portland State University (OR) and Clark College (WA).
taught continuing studies classes — at Minneapolis College of Art and Design (MN) and Portland State University (OR).
trained NIKE production artists and garment designers, individually and in group classes.
provided corporate training (on site — clients include Les Schwab — and at professional training centers).
tutored individuals with backgrounds in photography, print design, writing, fine art, and more.
In all cases, she created the course content. She prepared detailed supporting material as print handouts and web pages.
For colleges and the sportswear division of NIKE, she pioneered the first classes offered on the subjects.
The Adobe logo, product symbols and Creative Cloud "burst" are property of Adobe Systems.