Building apps?
Portfolio: UI Designs for Apps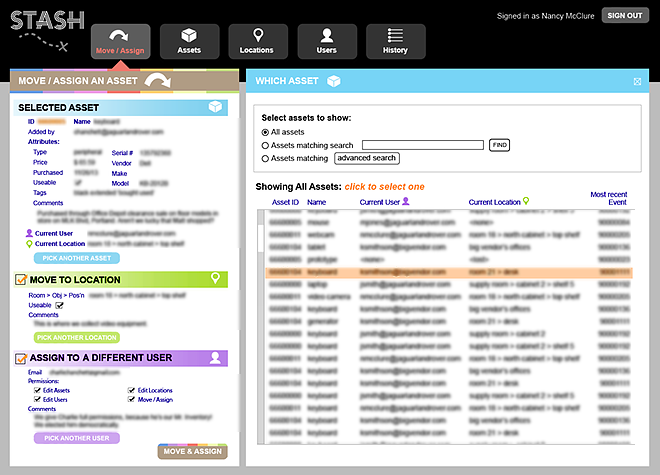 UI design for web app: inventory control.
Runs on desktop with mouse controls.
Note: data blurred to protect client's privacy.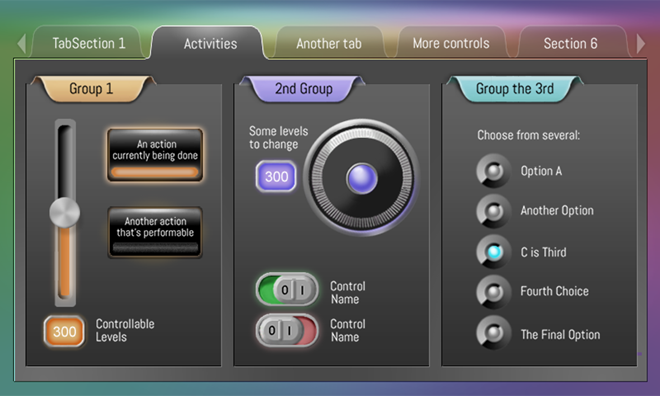 Touch UI design (mockup): controlling a room's lighting and environment.
Runs on a proprietary 7-inch wall-mount panel (tablet equivalent).
Read more  about the Leviton® Sapphire™ product.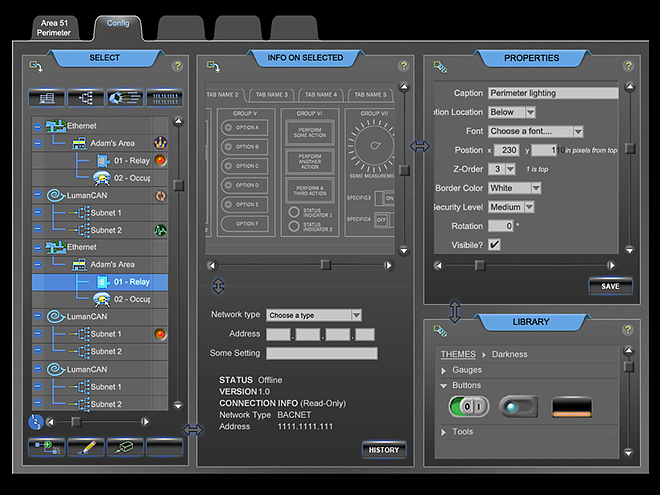 UI (mockup) for "back end" of the lighting control system, above.
Allows a Leviton internal user to configure the network of devices and the controls to appear on-screen in each room.
Designed to run on a much larger screen with touch controls.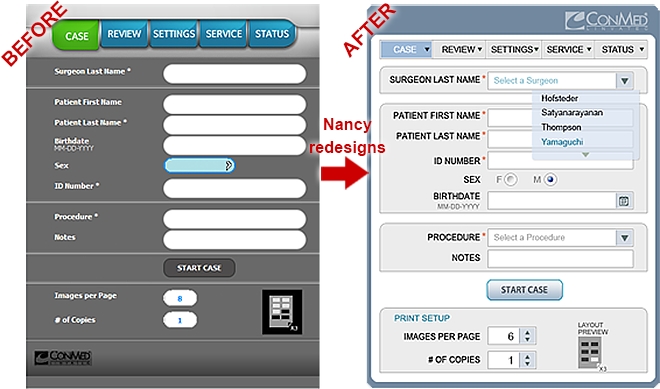 Redesign of UI for an operating room control panel.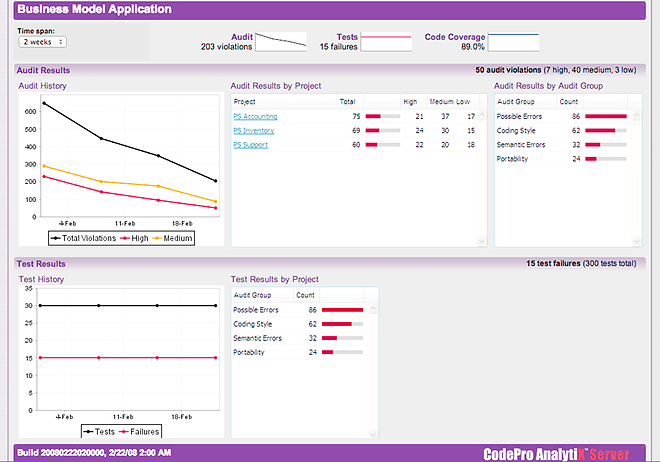 UI for a web app: a dashboard reporting results of software quality audits and tests.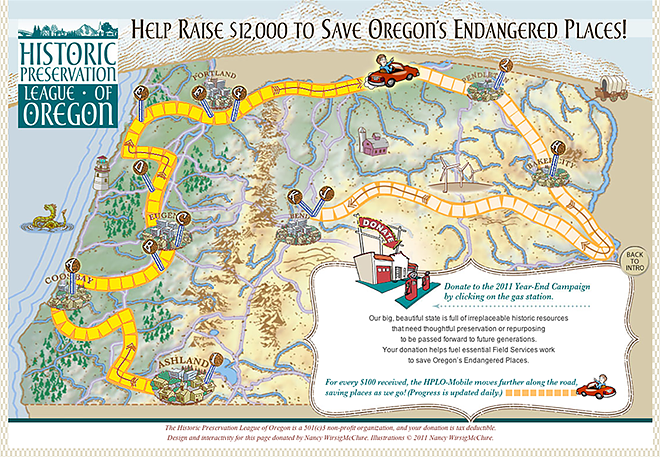 Interactive page on a non-profit's web site.
Try it out!  (archived) Click on the map markers.
Nancy designed the look, created all graphics, and coded the HTML and JavaScript.
Portfolio: Interactive Web Site Designs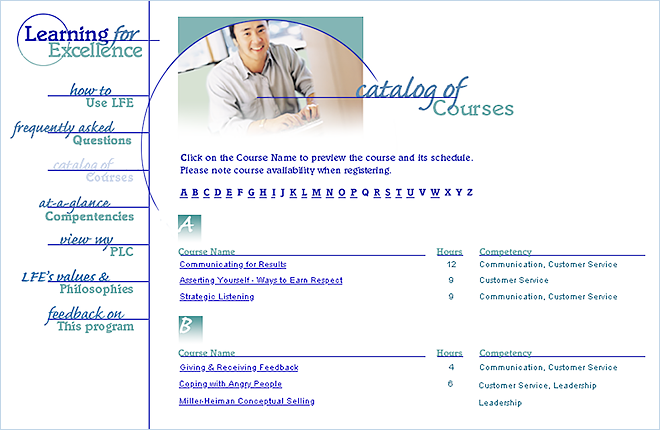 Page from an intranet site based on a database. 2002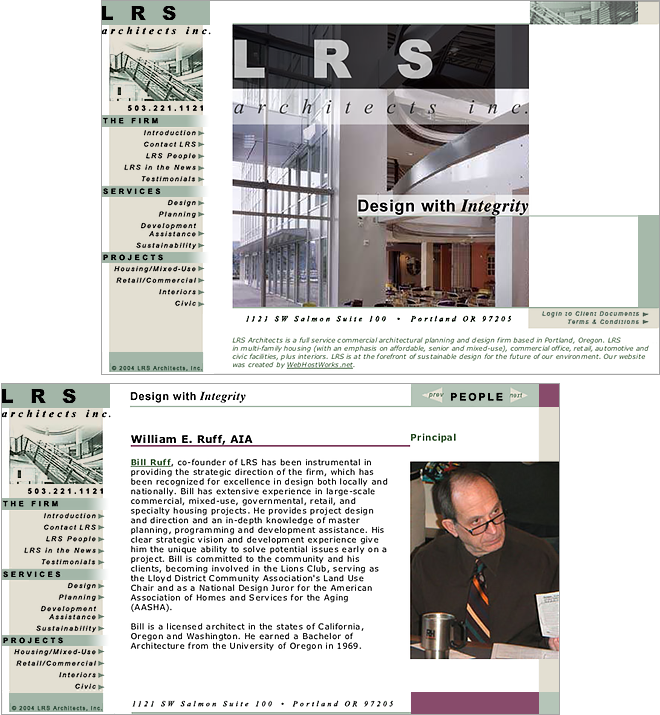 Pages from a law firm's web site.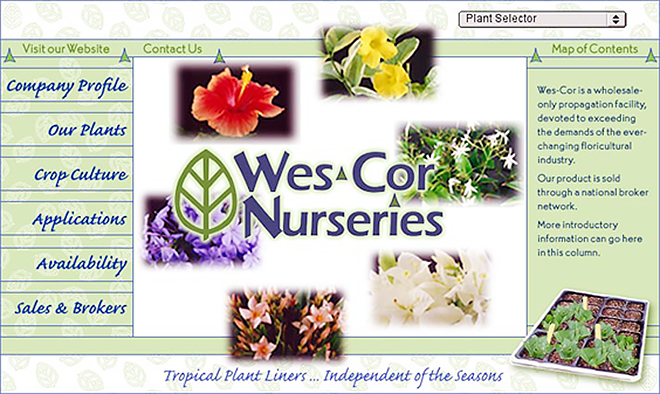 Home page for a web site.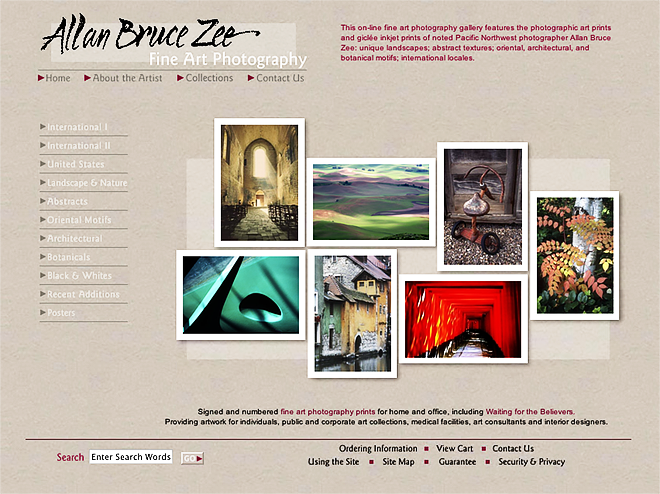 Home page for a photographer's e-commerce web site.
Visit the site . The client still loves the design more than a decade later!
Portfolio: Intermediate Documents for GUI Development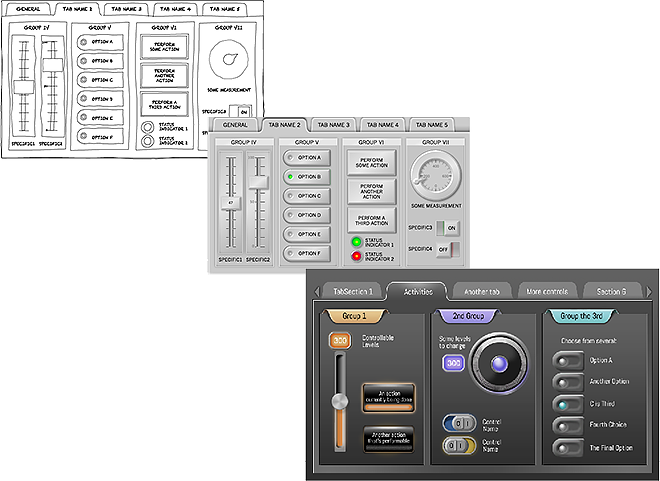 Wireframe
to
Rough
(grayscale mockup)
to
Final UI design.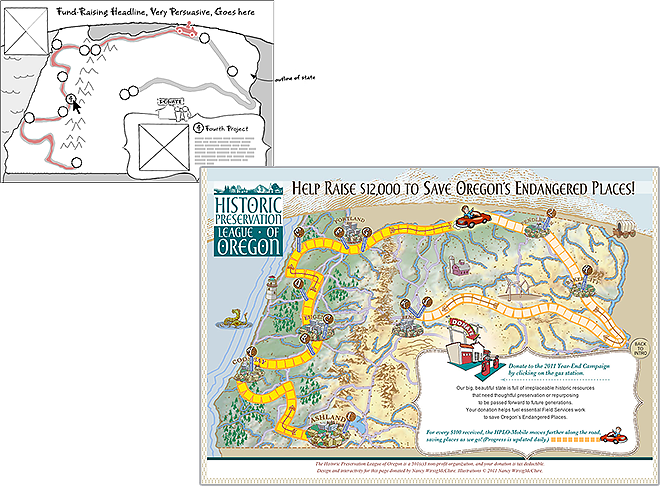 Sketch
to
Final design.
Portfolio: Documents for Development of Interactivity & Functionality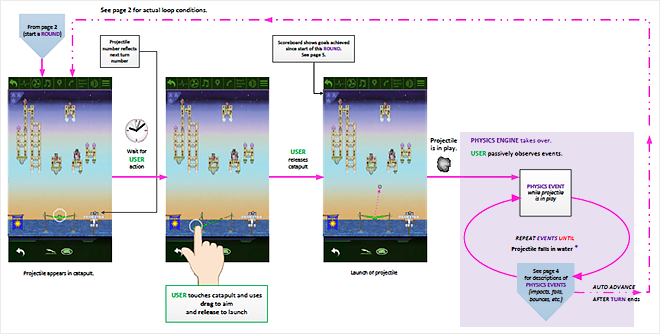 Storyboard (flow of interactivity) for a game.
One page of a larger document.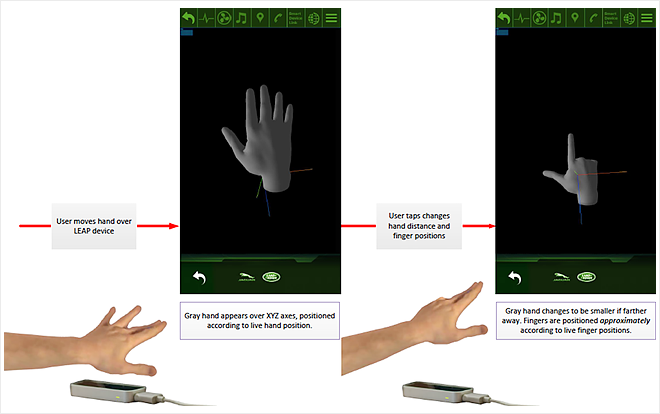 Storyboard (flow of interactivity) for a demo of the Leap Motion Controller.
One page of a larger document.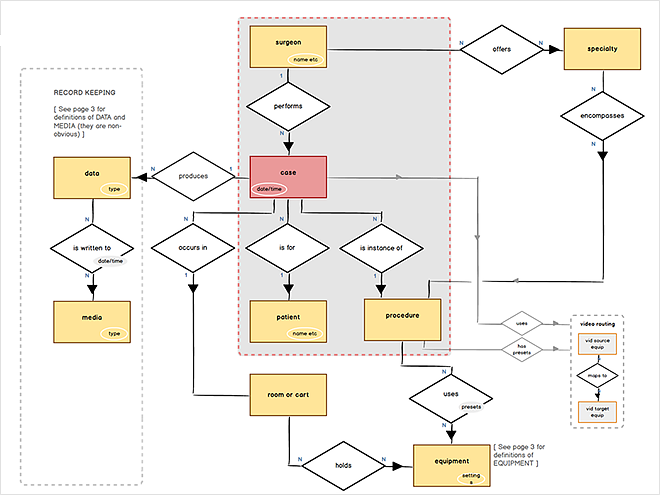 Entity-relationship diagram for software engineers.
Supports thinking about data design.
Suggested, analyzed and drawn by Nancy.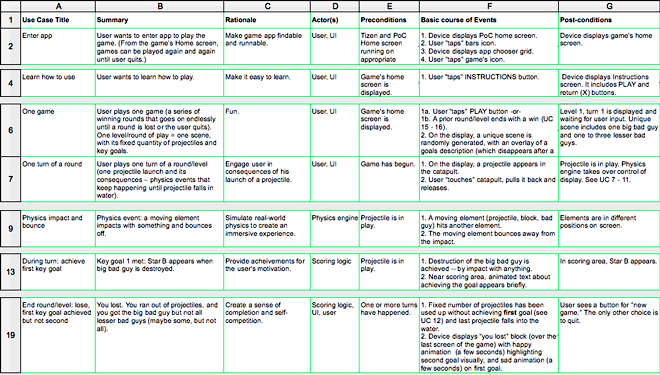 Selected Use Cases for a game.
Developed and written by Nancy.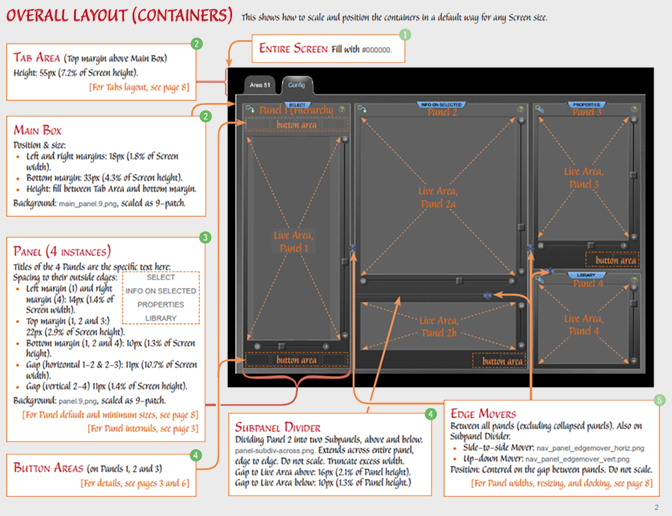 Docs on UI design: for use by software coders in India.
Describes the Leviton product shown near the top of this page.
One page of a larger document.
Portfolio: Communicating to Others about Touch Interfaces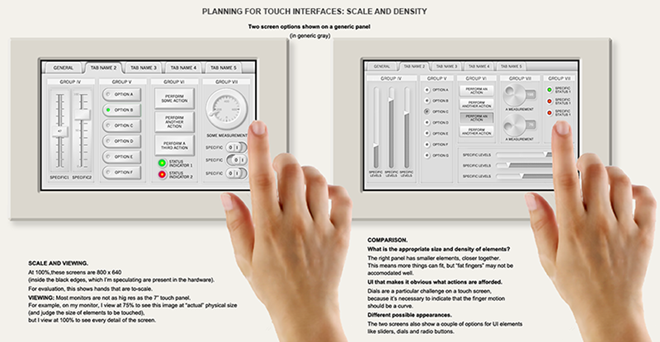 Document that explains to the product manager (who is new to touch app development) about the difference in screen density for touch applications.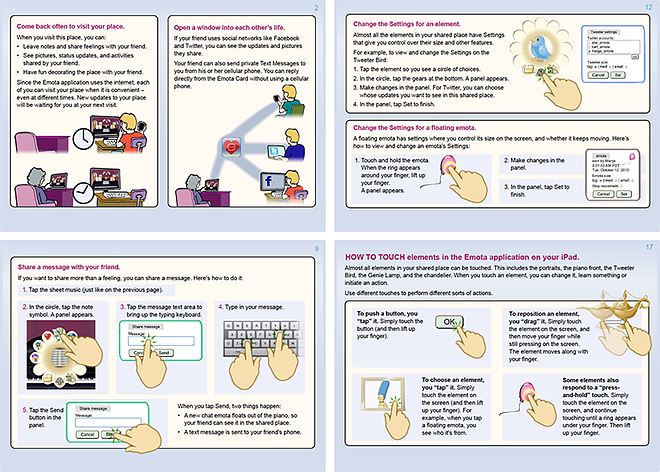 Scrollable instructions, selected pages.
For an iPad app for seniors.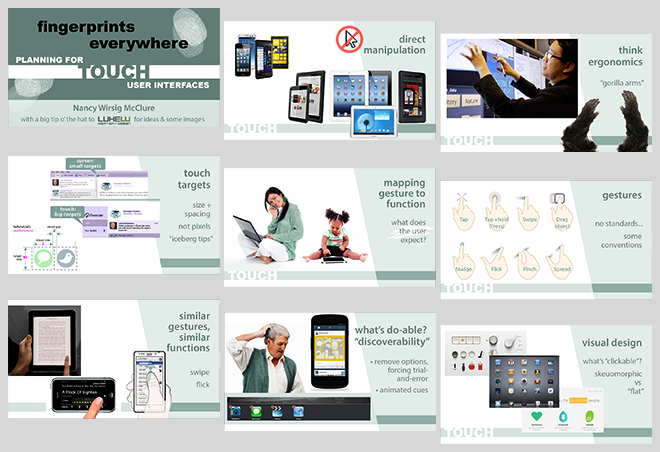 Slides (partial set) from Nancy's talk at an Ignite event sponsored by TAO (Technology Association of Oregon).
Watch the video  (5 minutes)