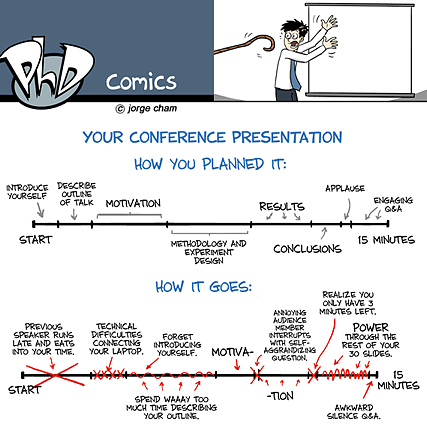 Humorists want their audience to "get it" right away. Don't most of us want this? They become cartoonists. But any of can communicate better using that classic infographic, the timeline (and I'm not talking about the UI of that social site):
Timelines can be a great way to sum up a series of events in visual way. People grasp the organizing principle immediately.
Two timelines juxtaposed make for a strong visual comparison between two similar-but-different sequences.
A timeline can carry details that make a "second glance" more informative. In designing a timeline, you'll want to think on both the macro and the micro scale of content.
For further entertainment, in the original cartoon, try clicking on the "Emergency Button" (found at the bottom right corner of the image). Weren't we just speaking of drilling down to more information?