Check out this BBC video on usability trends in designs of products. Five minute of voiceover, plus sound bites from manufacturers.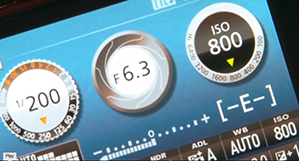 I was especially interested in:

"Nikon has added live animation to [the UI of] some of its newer cameras." (timepoint 1:30)
---
The Beeb's text under the video uses extreme phrases to catch attention, such as "why the user manual could be a thing of the past," but here are some of the real take-aways:

Hardware manufacturers are looking to software for models:
Apple for simplicity of UI
apps like DropBox that do only one thing but focus on doing it really well.

The impact of social media's instant word-of-mouth:
increases the ROI of good user experience
lets product designers take advantage of the instant feedback.

"Ease of use" now means: can I use it immediately?